This Coat of Arms was adopted by the student body in June of 1965.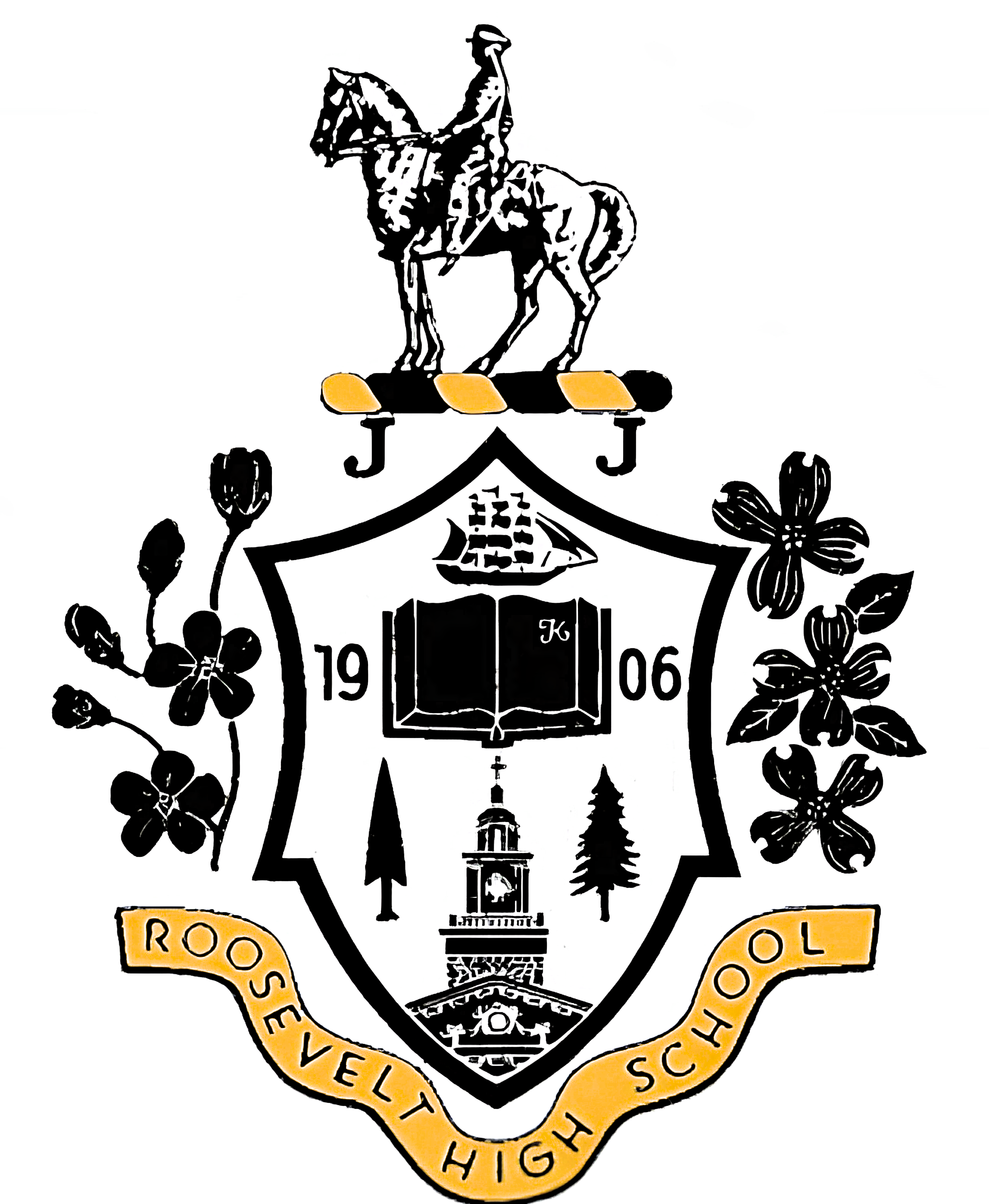 The initials 'JJ' are for James John, founder of our community.

The wavy banner represents the confluence of the Columbia and Willamette rivers.

The dogwood blossoms on the right represent the natural beauty in our community.

The cherry blossoms represent the trees lining our main walkway.

The sailing ship is for our history as an important port.

1906 is the founding date of James John High School, our predecessor.

The 'K' monogram on the book is for the Knapp Grant awarded in 1965 to upgrade the library.

The arrowhead is for our American Indian heritage.

The fir tree is for the importance of forestry to the founding of St. Johns.

The school tower, landmark of our campus and our community, symbolizes the ideals and aspiration of all who share in the history and traditions of Roosevelt High School.