As Portland's Official Festival, The Rose Festival is a time to celebrate our wonderful city and community through volunteerism, environmentalism and fun events. As a non-profit organization, the Rose Festival Foundation, with the help of hundreds of volunteers each year, organize dozens of events around the city. From the three amazing parades to the annual rose show, marathons to fleet week, there are activities that everyone can enjoy, and 1.2 million people do just that every year. The Grand Floral Parade is a major highlight of the whole festival, and since the first one in 1907, it has grown to became the second-largest all-floral parade in the nation with over hall a million people in attendance. The Grand Floral Parade is a culmination of beautiful floats, marching bands, rodeo queens, llamas, and many more entries including the Rose Festival Court. The Rose Festival has not been without royalty. Beginning in 1908, there has a been a selected monarch to be the face of the Festival for the course of the year and then in 1930 the Rose Festival Court was introduced. One woman from each of the local high schools is chosen to represent their school and community as well as the Festival in general. Out of all the women, one is chosen who best embodies what the festival stands for as the Queen of the Festival. Today the court consists of 15 women for the PPS high schools as well as a Metro East and Metro West high school. It is an honor to be chosen to represent your school, community and city as a Rose Festival Princess. Starting in May the court travels around Oregon full-time for five weeks visiting senior living centers, hospitals, youth organizations, community events and much more all while spreading Rose Festival cheer and happiness. ~Shani Plunkett, 2013 Princess
Roosevelt High School's2021 Rose Festival Princess
Zemzem Hussen
---
Zemzem is a senior and plans to attend Oregon State University to major in nutrition on the pre-medical path. She will specialize in Family Medicine where she can represent underserved communities in the healthcare system.
She received the Black Excellence Award her freshman year, and was selected by the Principal to represent Roosevelt in the Portland Public School district. Zemzem also participated in the Student Equity Council & Black Student Union. She has helped organize the annual "Hoodies-up" day at Roosevelt High School.
She loves playing soccer with her siblings and loves reading whenever she can. Zemzem works at the Oregon Zoo to educate historically marginalized communities about conservation by giving lessons on nature and animals at local community centers, boys and girls clubs and apartment complexes. She also take kids on their first camping trips!
Her favorite part of Portland is Downtown St. Johns right in the heart of North Portland. She said, "The middle ground where our diverse community gathers and seeks refuge and supports each other. I can go to the nearby Cathedral park and enjoy a live band in the summer. I can dip my toes in the water while enjoying the peaceful river, or read my books and sit under the shade of the St. Johns bridge."
When asked what she is most proud of during her high school career, Zemzem talked of her experience in student equity council. Since her freshman year, she has built her voice and made real change within the school and community. Being asked to be a part of interviewing staff was the greatest thing she has done, to serve not only Roosevelt High School and the students, but the community of North Portland. "My leadership for the Roosevelt community and students gave me the privilege to be highlighted in a district video. It showed my hard work to keep this legacy of community and student input valued."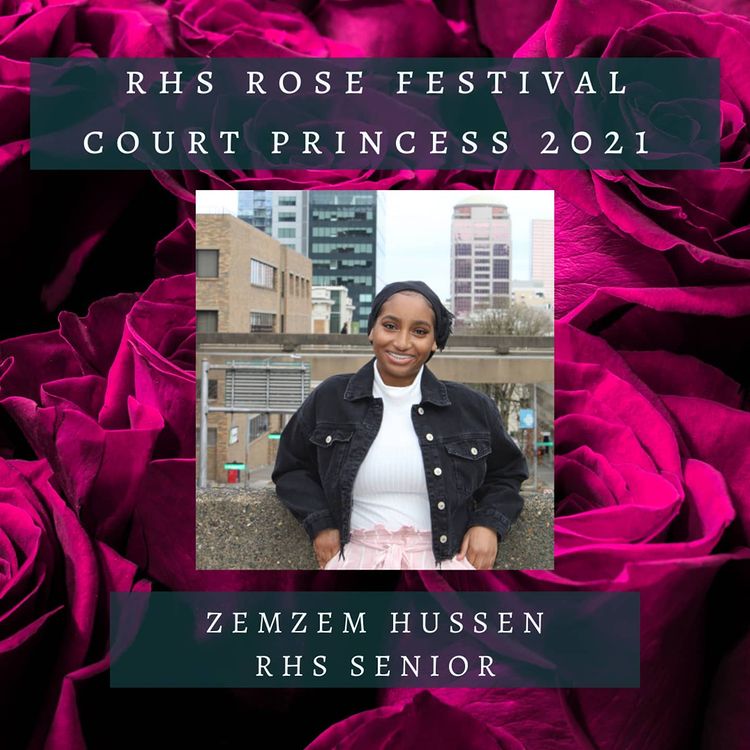 ---
Queen Lucy Lee Thomas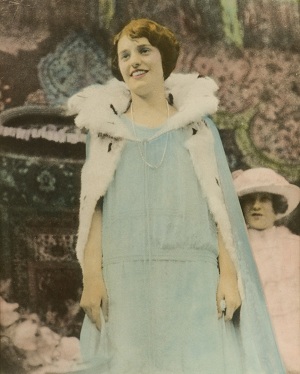 1923
Queen Sally Swift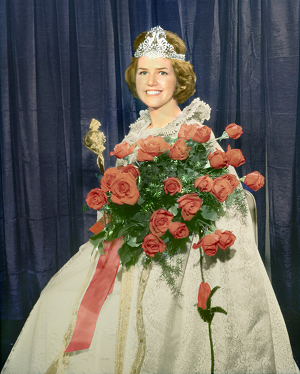 1965
Queen Kristi Lee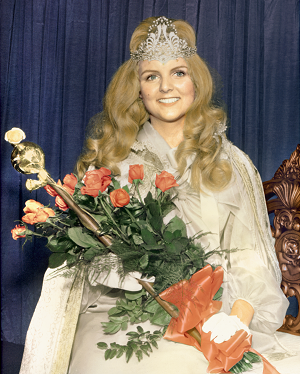 1971
---